From its inception in 1991, Imeltech Sdn. Bhd. has been a key player in the water purification industry. Imeltech then diversified its products and services to include healthcare and beauty products such as cosmetics, skin care products and spa treatment products. At present, Imeltech's clientele is nationwide, with most of its clients based in Kuala Lumpur.
ImeeBeauty, a subsidiary of Imeltech, is the helm of Imeltech's beauty products. ImeeBeauty's mission statement is simple; to meet the demands of the cosmetics and beauty industry. By providing a cheaper alternative for quality supplies, Imee Beauty has become a popular brand for skin care and spa treatment products among local beauticians.
Spearheading ImeeBeauty's management is Channy Tan, whose role includes Director and Operations Manager. Having extensive experience in the field as a beautician herself, she understands the industry's needs that are ever changing according to the current trends. Apart from ImeeBeauty's headquarters, she overlooks the operations of its sole branch in Penang as well. It is also to her credit that Imee has been able to maintain its ISO 9001 : 2008 certification since it was awarded in October 2010.
One may wonder how ImeeBeauty is different from its competitors. Given its OEM license, ImeeBeauty is able to manufacture beauty products to suit customer requirements. Furthermore when it comes to providing after sales services, ImeeBeauty stays true to its parent company's motto, "Committed to serve you better".
While ensuring that ImeeBeauty's products are environmentally friendly, its Research & Development team constantly looks for innovative and creative ideas to further improve its products. Adhering to international standards, Imee Beauty's products are also exported to countries such as Maldives, America, Brunei, Indonesia and Singapore.
Director and Head of Operation
Ms. Channy Tan
C.1.8.T.A.C (London), CIDESCO (Zurich), M.L.V.K (Malaysia), I.T.E.C (London), W.F.A Aromatherapy (Paris)
With more than 20 years of professional Beauty Consultant and Beauty Specialist. Obtaining certification from varies professional centers and country such as England, Switzerland and Fance. She endure by creating best beat1ty products for Asian women with her years of experience and offering product from prestige categories ( BRAND ) with prestige formulation.
Contributing Beauty In Malaysia, Asia And Beyond
lmee Beauty shares philosophy of aiming to provide a comfortable lifestyle supported by health and beauty. We strive to provide this lifestyle through products that respond to the diverse needs and wants of consumers from around the world.
We will outperform our competition to be a globalized company with simplified operations and a highly inspired team !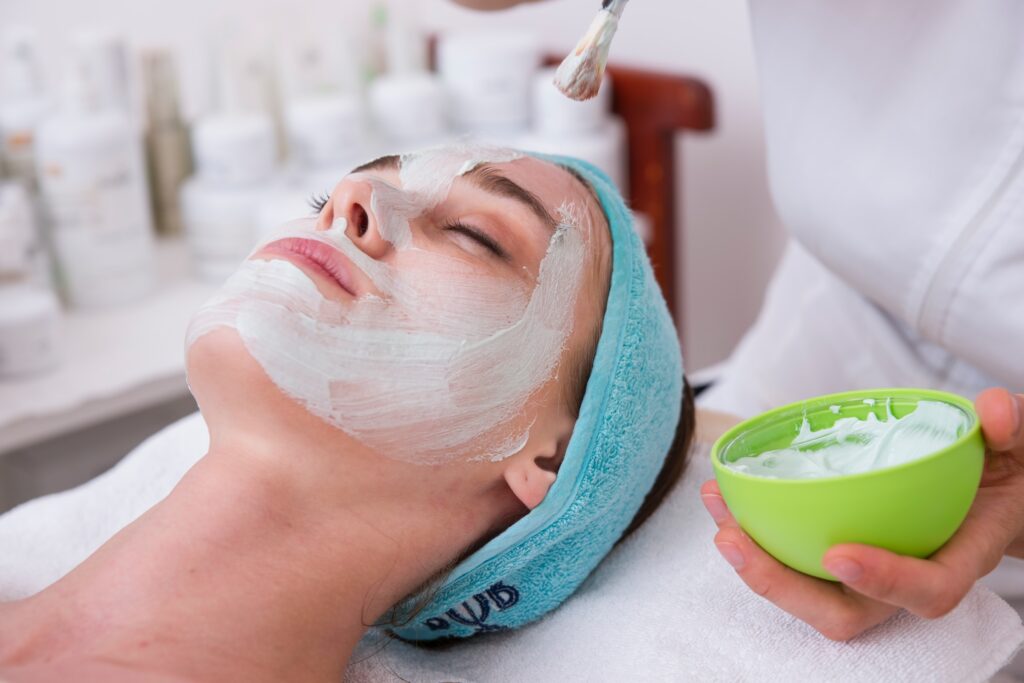 Product Lines & Activities:
New brands have been added to the already wide range of products marketed by the group. Recent additions is:
Thalaspa Professional Spa Treatment Products from France – balneotherapy & baths, body masks, facial masks, algotherapy, marine body care and aroma-thalaspa body care.
Below, we summarise our products and services so as to give you a better picture of our experience and capabilities:
Manufacture and supply of beauty and cosmetic products and supply of raw materials for cosmetic manufacturers.
Manufacture and supply of toiletry products such as skin care products – facial masks, massage oil, aroma essential oil, surgical spirit, hydrogen peroxide, hand wash and hair shampoo.
Manufacture and supply of home care products such as liquid detergents, dishwash, floor cleaners, fabric softeners, etc.
Consumable Haemodialysis items, pharmaceutical, medical and surgical products, chemicals and solutions.
Our experienced sales and marketing personnel provide reliable services and you can be assured of their undivided attention.

To all of you, from all of us at ImeeBeauty Online Store – Thank you and Happy shopping!
ImeeBeauty
The beauty, skin care and spa treatment expert
Experiencing beauty and the feeling of excitement and gratification beauty produces, has a positive impact on the human body and mind, resulting in a healthy condition. We aim, above all, to maximize consumer satisfaction.
We put our customers at the center of what we ao. We drive excellent sustainable financial performance. We are committed to leadership in sustainability. We strive to ensure environmental friendly products.
Awarded ISO 9001 :2001 Certification since 2010 & GMP

lmee Beauty is also OEM, ODM and OFM license manufacturer